How to make cheap hotel reservation?
How to make cheap hotel reservation?
Hotel, City or Region Search
At Ucuzabilet, which offers accommodation opportunity with special offers in many regions of Turkey, you can find hotel options with different travel styles and make your reservation easily.

Result and Filtering
You can view different city or region hotels on a single screen on the result page according to the date ranges you've entered. Filtering options on the left of the page will bring you closer to the holiday you're looking for.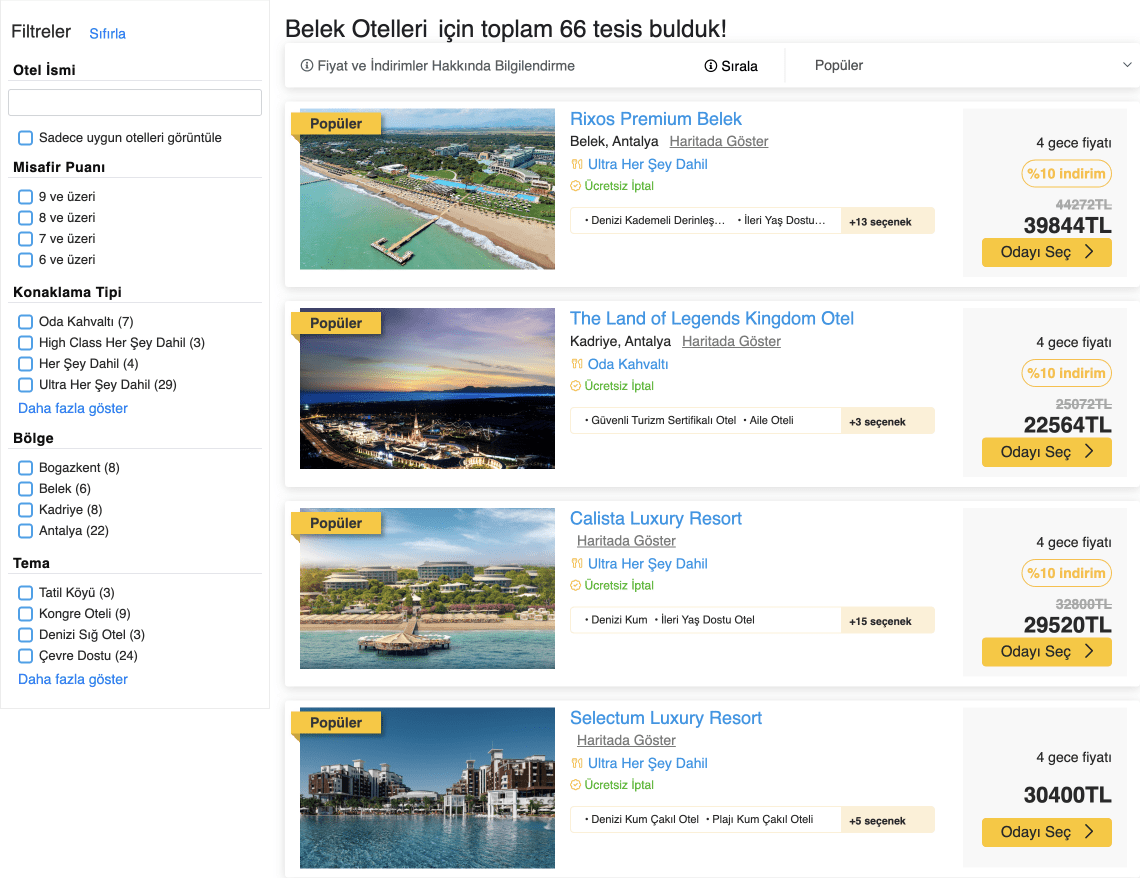 Room Selection
After selecting your hotel, you can choose a room among the ones available on the dates you've entered. Room types and services may differ from property to property.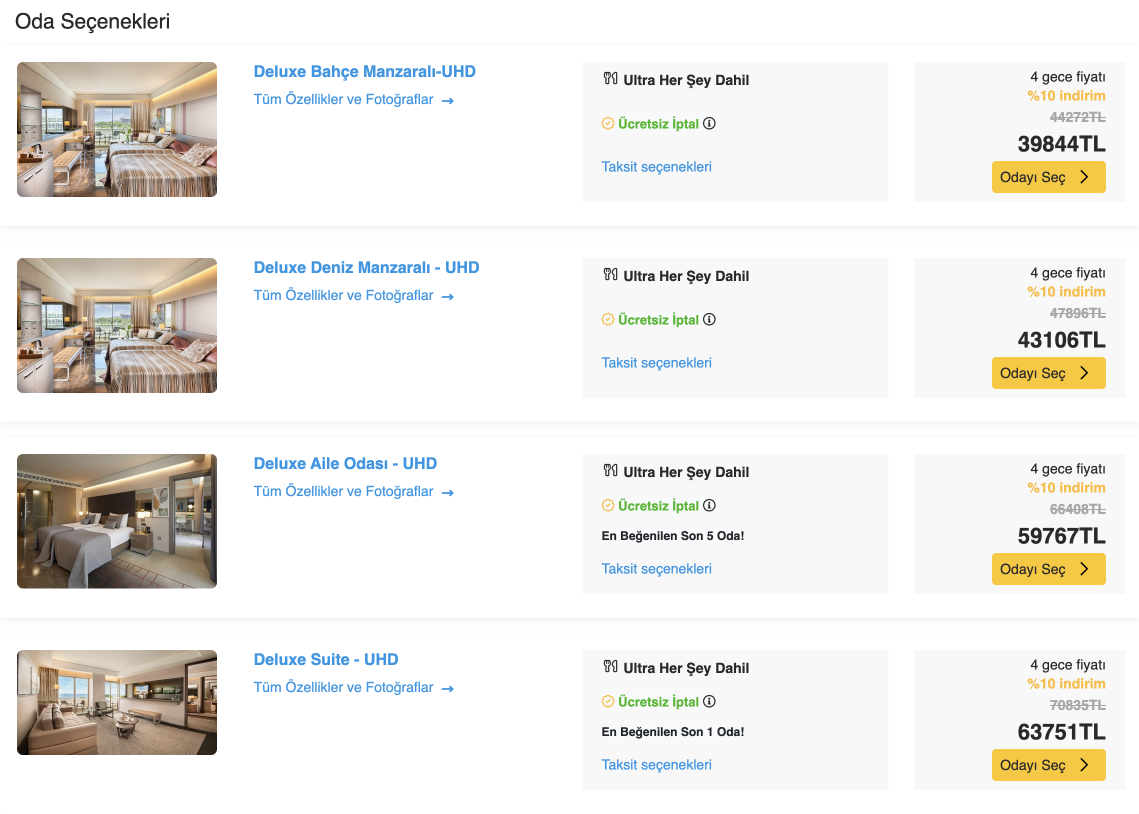 Guest Information
You can enter all your personal information here. You can sign up if you don't want to waste your time by entering your information again for your purchase transactions in the future. You can easily send us your e-invoice request by clicking the ''I Want Invoice'' button.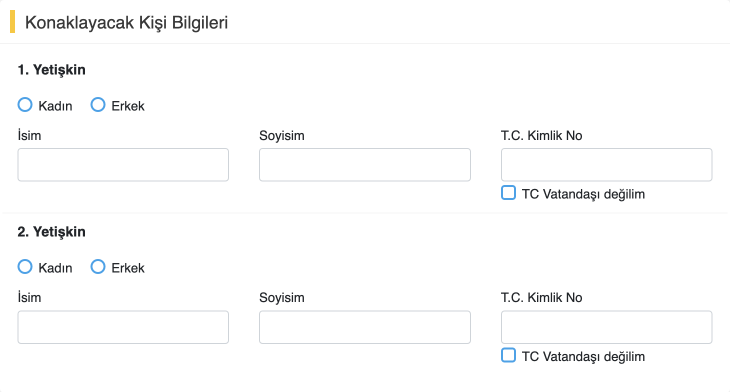 Purchase
After filling in the requested information on the payment screen and confirming the hotel details, Service Agreement and price you see on the screen, you can make your purchase by entering your credit card details securely with the 3D Secure system, which you will be directed to.

Post-Sales Change and Cancelation Request
You can get detailed information and submit your requests by calling our call center at 444 87 87 for all kinds of transactions (cancelation, refund, change) regarding the products and services you have purchased through the website.