How to rent a cheap car?
Pick-up or Drop-off Location
You can pick up or drop off your car quickly at many cities, airports and various points at Ucuzabilet, which prioritizes the comfort and security in car rental. If you wish, you can also drop off your car at a different location thanks to the car rental service of Ucuzabilet.

Car Selection
You can find many brands and models in the car rental service of Ucuzabilet. Tools that appear in the search results are sorted by class, capacity and technical features.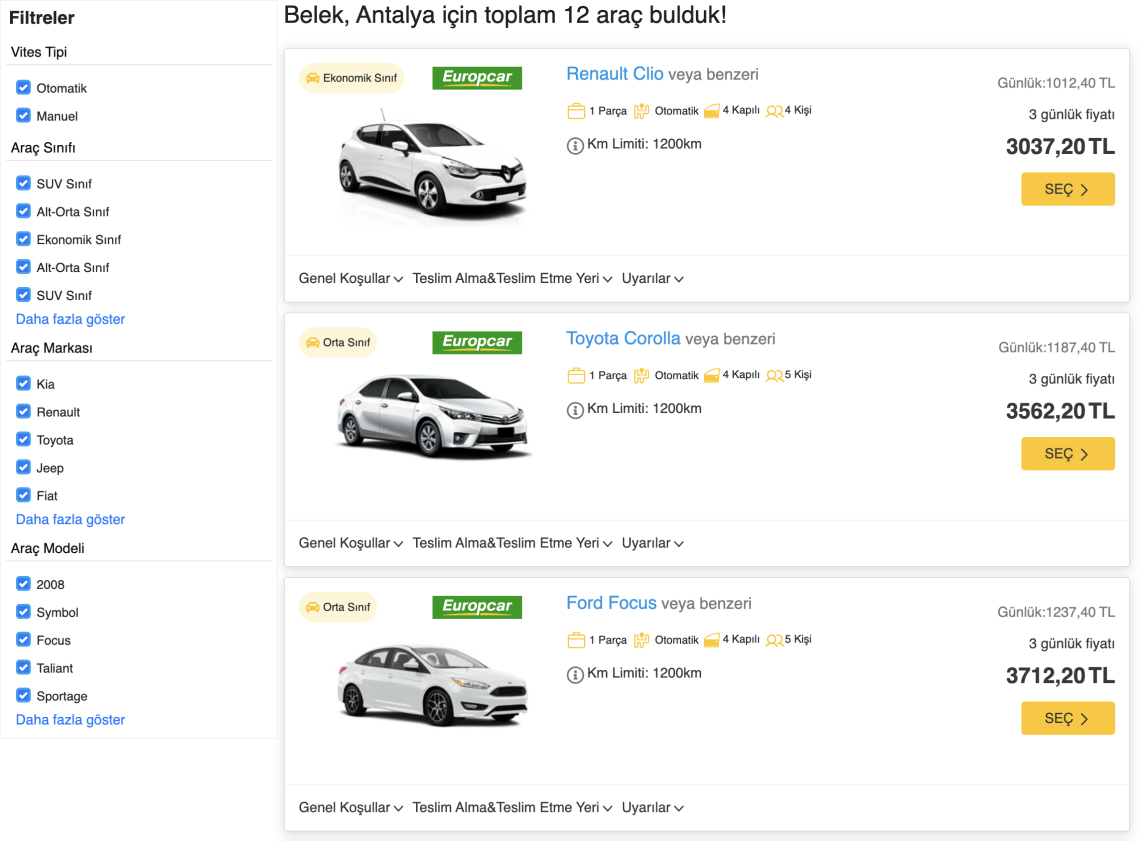 Driver's Information
In this section, you can quickly fill in all your information. If you do not want to waste your time re-entering your information for your next purchases, you can become a member of our page. You can easily send us your e-invoice request by clicking the ''I Want Invoice'' button.

Purchase
After filling in the requested information on the payment screen and confirming the details you see on the screen, Europcar Agreement, Service Agreement and the price, you can make your purchase by entering your credit card details securely with the 3D Secure system, which you will be directed to.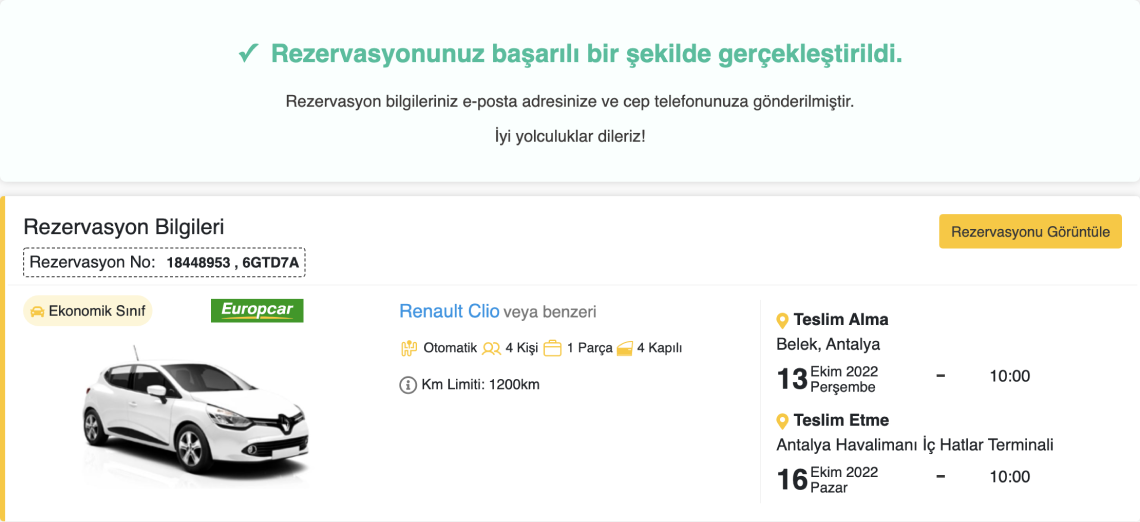 Post-Sales Change or Cancelation Request
You can get detailed information and submit your requests by calling the call center at 444 87 87 for all kinds of transactions (cancelation, refund, change, purchase of additional service) regarding the products and services you have purchased through the website.