How to get cheap air tickets?
How to get cheap air tickets?
Flight Search
You can start searching for flights by entering information such as airport, flight date and number of people. At this stage; you can choose the cabin type (Economy, Business) you want to fly in. If you wish, you can only search for direct flights.

Result and Filtering
On the results page, you can view the flights of different airlines on a single screen. The filtering options on the left side of the page will take you one step closer to the ticket you're looking for.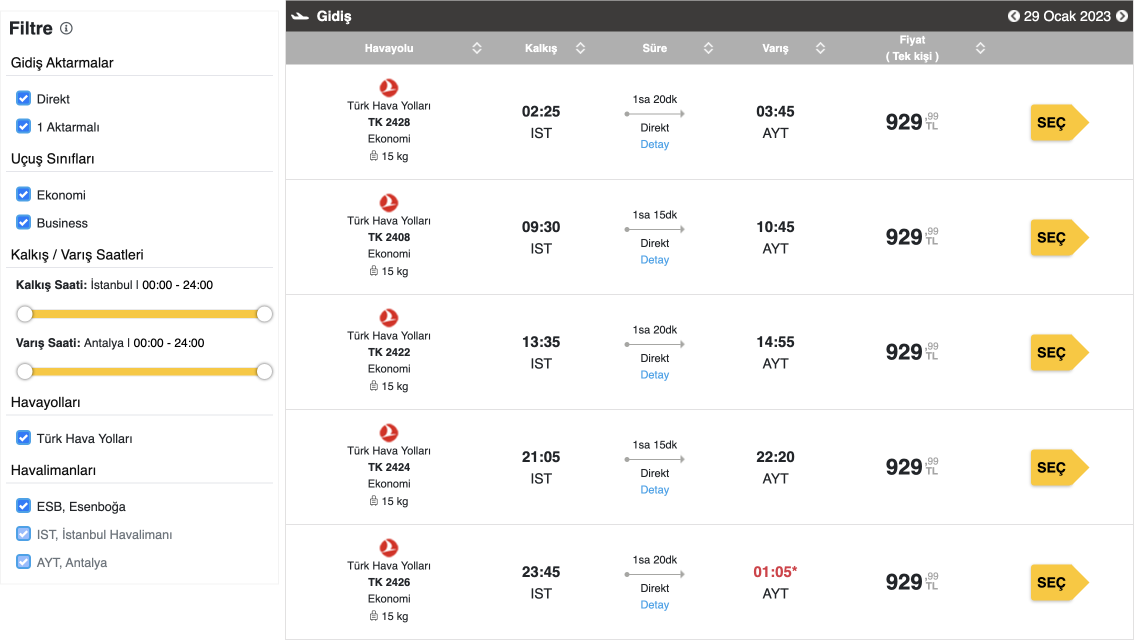 Ticket Selection
After viewing the results, select the most suitable flight for you in terms of price, date and time and press the Next button. By clicking on the detail section; you can access information such as flight duration, transfer point, if any, and the current availability on the plane. The ticket you want to buy may not be cancelled or refunded. For this reason, be sure to check out the Rules section. In this section, you can also view the Baggage information.

Passenger Information
In this section, you can quickly fill in all your information. If you do not want to waste your time re-entering your information for your next purchases, you can become a member of our page. You can easily send your e-invoice request to us by clicking the ''I Want Invoice'' button.

Pre-Reservation
Thanks to the Reserve option for flights allowed by the airline, you can reserve your ticket until the option date given to you for the tickets that seem suitable for you but do not want to buy right away.

Purchase
After filling in the required information on the payment screen and confirming the flight details, agency and ticket rules and price you see on the screen, you can securely enter your credit card details through the 3D Secure system, which you will be directed to.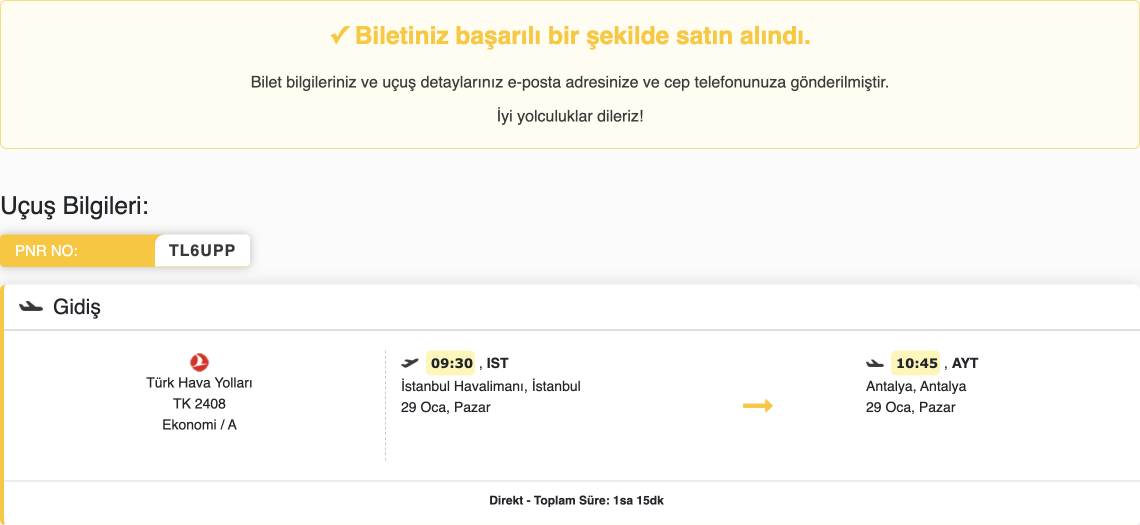 Post-Sales Change and Cancelation Request
You can get detailed information and submit your requests by calling the call center at 444 87 87 for all kinds of transactions (cancelation, refund, change, purchase of additional service) regarding the products and services you have purchased through the website.